Providing care to sensory multi-disabled children in a SPECIAL CARE CENTRE AND 24-HOUR RESIDENTIAL facility
Association for the Sensory Disabled
Donate
Our Services
We strive to enable children with severe to profound developmental disabilities to receive care in a safe environment; learn and develop; and to attain their full potential.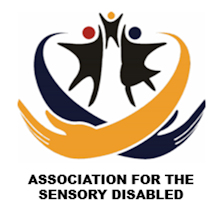 We provide

support and information

to

sensory disabled children

 and their

family members, relatives, friends

or any persons dealing with sensory disabled people or expressing an interest in such information.
We

promote awareness

of the

difficulties

facing

sensory disabled children

in the community.
We initiate

projects and activities

involving the

sensory disabled

.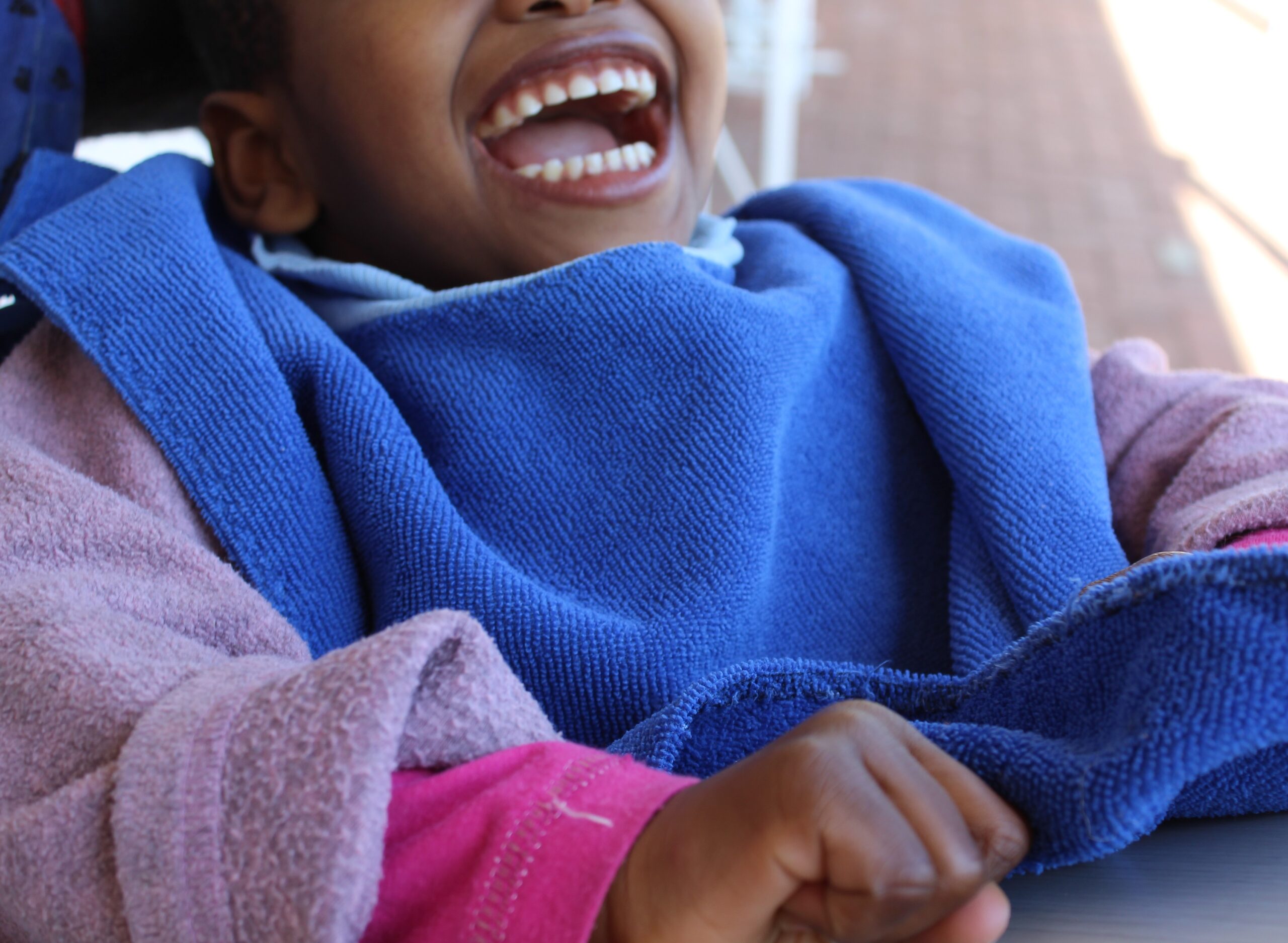 The Association for the Sensory Disabled (ASD) is an independent organisation that operates within the paradigm of the past and future role of parents of children with disabilities within the context of special-needs care and development.
ASD commits to the care of sensory multi-disabled children from the impoverished rural communities of Worcester in the heart of the Breede Valley, Western Cape and serves children regardless of religion, race or background. 
The organisation is registered in terms of South Africa's Non-Profit Directorate and is managed by a management committee consisting of members of the public including persons with disabilities, professional service providers, people who have knowledge and experience with multi-disabled children, and/or who are parents of multi-disabled children.
Using the past as a prelude to the future, our programme is based on two aspirations:
To foster empathy, compassion, and dignity within a safe, caring environment; and
To "get a life" rather than just "get an education."
Our key objective is to offer a caring environment where empathy, compassion, and dignity abound and where, as a consequence, children with disabilities can experience a complete, fulfilled lifespan.
In 2004, ASD opened the SEAN KELLY Training Centre to provide care to children with severe to profound developmental disabilities who were left alone at home without any form of stimulation or opportunity to develop. Today, the centre has 43 children enrolled in the programme which is now known as the SEAN KELLY SPECIAL CARE CENTRE. 
The SEAN KELLY Group-home was opened in 2010 to provide 24-hour care services to destitute children with severe to profound physical and intellectual disabilities. In 2017, the group-home was officially registered as a Child and Youth Care Centre (CYCC) with the Department of Social Development. Today, the SEAN KELLY CYCC houses 14 multi-disabled children who have all been placed in the centre through the Children's Court. The CYCC  
MISSION 
ASD aims to provide an ACCESSIBLE, SUSTAINABLE, INTEGRATED day-care, after-care and 24-hour residential care services, in partnership with the community and well-trained staff, to allow children with sensory disabilities to reach their full potential and in so doing, support their families.
VISION
Making a sustainable difference in the lives of children with sensory disabilities, in partnership with the community.
Get Involved
How can you become part of our children's lives?
   ​     
DONATE
As a non-profit organisation we are dependent on your donations to enable us to continue offering services to sensory disabled children living in the Breede Valley area. We welcome once off or monthly donations and request that you inform us when you make a transfer/deposit by emailing manager@asd.org.za

You can make a direct deposit or EFT payment into the ASD bank account or use our convenient SnapScan link: 

Please contact Nicolette Labuschagne (manager@asd.org.za) should you need a Section 18A Tax Exemption Receipt.
Sean Kelly Child and Youth Care Centre (24-hour Residential Care)
24-Hour care of 14 multi-disabled children between 3 and 18 years. Situated at 119 Tulbagh street, Worcester, Western Cape.
ASD Needs list : CYCC Residential
Sean Kelly Special Care Centre (Day-care):
Day-care services Mondays to Fridays to 43 multi-disabled children between 3 and 18 years. Situated at Waterloo street, Worcester, Western Cape.
YOU can help provide in the needs of our children by :
Making a financial contribution towards operational costs
Sponsoring a child for a month (R2500) or a year (R30 000)
Sponsoring a caregiver for a month or year (Direct enquiries to Nicolette Labuschage manager@asd.org.za)
Donating in kind (Please see our needs lists above)
Volunteer by offering some of your time and skills to renovate our buildings, assist with marketing, professional services and more.
What are the sponsorship benefits to you and/ or your company?
Association for the Sensory Disabled is a registered Public Benefit Organisation (PBO). A Section 18A Tax Certificate will be issued for donations in excess of R1000 to claim back from SARS.
Recognition will be given to you on our website and social networks.
Your company logo will appear on our website.
Articles will be placed in our newsletter.
Press releases will be published in the local media with regards to larger projects.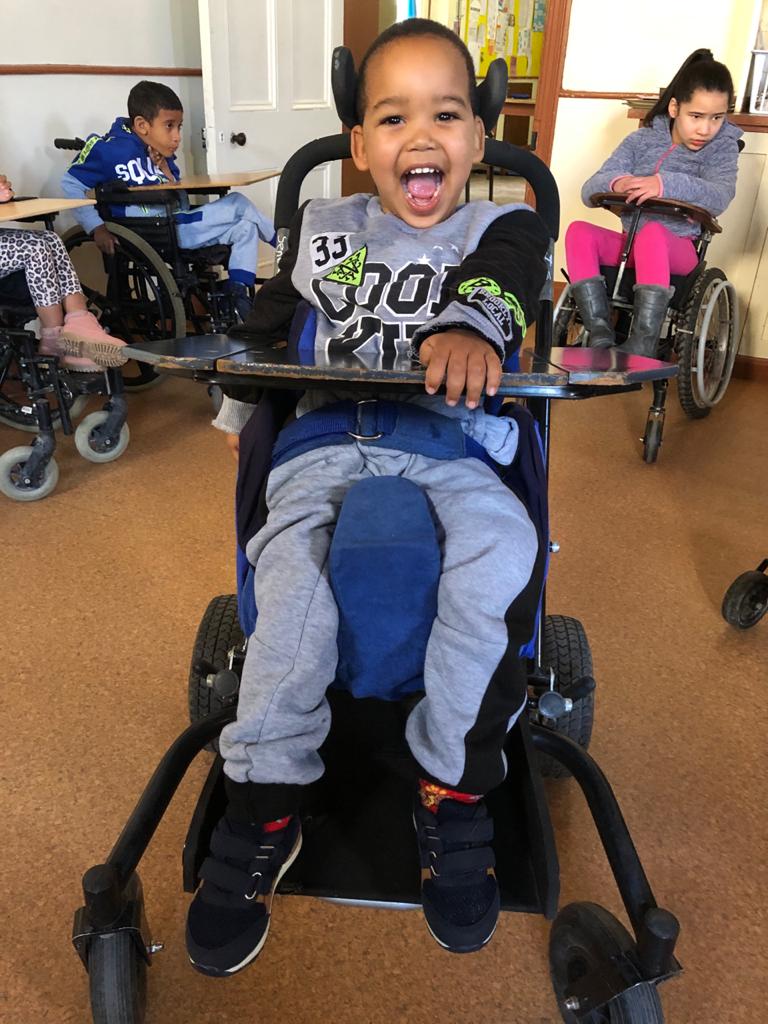 on​     

CORPORATE SPONSORSHIP

I would like to sponsor / make a donation to ASD:
BOARD MEMBERS
Chairperson:               Andries Burger
Vice-Chairperson:      Glen Harvie
Secretary:                    Aneen Peek
Treasurer:                   Mishqoa Karriem
      Member:          Jacobus Koert (HR & Buildings)
      Member:         Marieta O'Callaghan (Staff support)
      Member:         Lestine Engelbrecht (Parent)
      Member:         Frikkie Mostert (Marketing & Maintenance) 
      Member:         Eveline Mostert (Fundraising)
      Member:         Suna Verhoef (Marketing)
OPERATIONS TEAM
General Manager:                   Nicolette Labuschagne
Special Care Centre:
Programme Implementer:     Angelique de Bruyn
Administrator:                          Melissa Witbooi
Child and Youth Care Centre:
Social Worker:                          Vacant
Administrator:                          Ruwyda Koopman